Are you dreaming of long, luscious locks that will turn heads wherever you go? Flat Tip Hair Extensions are the answer! These extensions are designed to seamlessly blend with your natural hair, providing a natural and flawless look. In this article, we will focus on the Flat Tip 24 inch Smoky Brown PLA3 Hair Extensions, which are known for their exceptional quality and style.
Information of products Flat Tip 24 inch Smoky Brown PLA3 Hair Extensions
Discover the Beauty of Flat Tip Hair Extensions: A Seamless Hair Transformation
Flat tip hair extensions, also known as pre-bonded or fusion hair extensions, are highly popular due to their ability to produce breathtaking and genuine hairstyles. These extensions are skillfully designed with a small and flat keratin tip, resembling a flattened shape. By employing a heat fusion technique, the flat tip effortlessly bonds with your natural hair, guaranteeing a firm and durable connection.
Flat tip extensions offer a flawless integration with your own hair, resulting in a seamless and natural appearance. The design of the flat tip guarantees a smooth and inconspicuous attachment, rendering the extensions virtually invisible.
The pinnacle of perfection
Exuding meticulous precision, our Flat Tip 24 inch Smoky Brown PLA3 Hair Extensions are meticulously crafted from premium PLA3 hair, guaranteeing exceptional durability and lasting performance.
The flat tip bonding technique seamlessly integrates these extensions with your own hair, delivering a flawlessly imperceptible result. Every individual strand is thoughtfully chosen and treated to preserve its luxuriously silky texture, ensuring hassle-free maintenance and styling for tangle-free, effortlessly manageable hair extensions.
The modifiable dimension
Our collection of hair extensions provides various length options, catering to individuals seeking shorter, medium, or longer hairstyles. Whatever your desired length may be, we have the ideal solution to meet your needs.
The modifiable dimension
Our collection of hair extensions provides various length options, catering to individuals seeking shorter, medium, or longer hairstyles. Whatever your desired length may be, we have the ideal solution to meet your needs.
The "misty mocha shade" color
Introducing our alluring and refined "Smoky Brown" hair color! This sophisticated shade is an ideal option for individuals seeking a subtle yet stylish transformation. With its gentle and captivating tones, "Smoky Brown" combines the richness of deep brown and smoky undertones, creating a unique and elegant blend.
Using Flat Tip 24 inch Smoky Brown PLA3 Hair Extensions: A Comprehensive Guide
Step 1: Initiate the process by thoroughly cleansing and drying both your hair extensions to ensure they are free from any styling products.
Step 2: Divide your hair into small, horizontal sections, starting from the back of your neck, and secure each section with clips or elastic bands to keep them separate.
Step 3: Select a strand of the extension and position it beneath a small section of your own hair, near the roots.
Step 4: Utilize the heat fusion tool to apply heat to the flat tip of the extension strand, causing the keratin bond to melt and securely attach to your natural hair.
Step 5: Firmly press the melted keratin bond against your natural hair section, seamlessly integrating it with your own hair. Ensure a secure bond by using either your fingers or the heat fusion tool to firmly press and secure the attachment.
Step 6: Progress to the next hair section and repeat the process, gradually working your way up towards the top of your head.
Step 7: Once all the extensions are applied, gently comb through your hair to blend the Extensions with your natural locks. Finally, style your hair to achieve your desired look and embrace the captivating and elegant transformation.
Productive Upkeep Suggestions for Flat Tip 24 inch Smoky Brown PLA3 Hair Extensions.
DO
Step 1: Gently untangle your extensions using a brush with soft bristles, starting from the tips and working your way up to prevent knots and reduce the risk of hair breakage.
Step 2: Use a mild shampoo and conditioner without sulfates and alcohol to cleanse your extensions. Rinse them thoroughly, being careful not to excessively rub or twist the hair.
Step 3: Whenever possible, let your extensions air-dry naturally to maintain their integrity. Minimize the use of heat styling tools as excessive heat can cause damage to the hair.
Step 4: Before sleeping, loosely braid or tie your extensions in a loose ponytail to prevent tangling and minimize the potential for breakage overnight.
Step 5: It is advisable to avoid swimming while wearing extensions as exposure to chlorine and saltwater can negatively impact the quality and lifespan of the hair.
Don't
To uphold the durability and appeal of your hair extensions, it is vital to adhere to these fundamental guidelines:
Refrain from sleeping with damp extensions as it can result in tangling and potential damage.
Avoid using harsh or low-quality styling products that may harm the extensions.
Minimize heat styling without adequate heat protection to prevent weakening and deterioration of the hair.
Handle your extensions with care when brushing, utilizing a gentle brush to prevent matting and tangling.
Exercise caution during activities that may strain or tug on the extensions, such as intense workouts or rough swimming.
Proper storage is crucial to prevent tangling, so ensure your extensions are stored in an organized and tangle-free manner.
Regular maintenance appointments with a professional stylist are necessary for proper care and to extend the lifespan of your extensions.
By avoiding these practices, you can guarantee that your extensions retain their beauty and resilience, allowing you to enjoy them for an extended period while elevating your overall style.
More about Flat Tip 24 inch Smoky Brown PLA3 Hair Extensions
Transport procedures
Our standard procedures for international shipping usually entail a timeframe of 3-5 business days, although the actual delivery durations may vary depending on the destination country and customs processes. For customers desiring expedited delivery, we offer faster shipping options for an additional fee. For more comprehensive information, kindly contact our customer support team.
We collaborate with reputable shipping companies such as DHL, FedEx, UPS, and EMS, carefully selecting the most suitable one based on your location to ensure dependable transportation of your order.
The cost of international shipping will be determined based on factors such as the package weight, dimensions, and the destination address. Once your order is processed and dispatched, you will receive an email containing a tracking number, enabling you to track the progress of your shipment.
If the items you have ordered are readily available in our inventory, we typically prepare them for shipment within 1-2 days after confirming your order.
However, please be aware that if you are interested in customized or made-to-order products, the preparation time may be longer. To obtain an accurate estimate of the production timeframe, we recommend contacting our sales representative.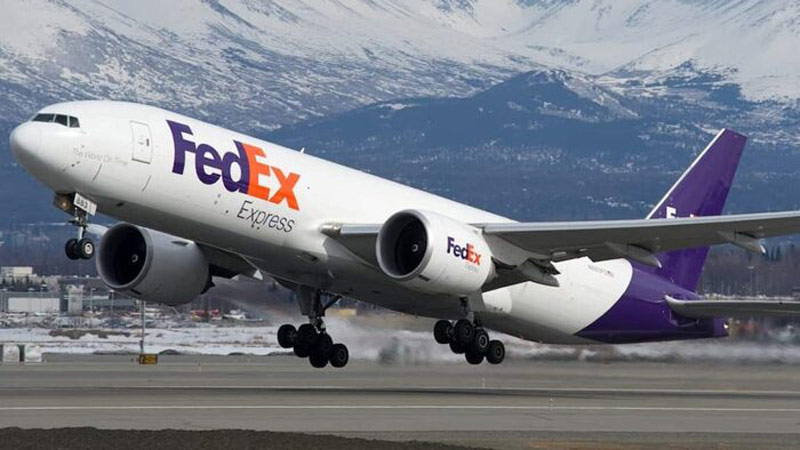 Product warranty regulations
At BigG Hair, we understand that there may be occasions when customers require an exchange or return of their hair extensions. To ensure a seamless and convenient process, we have implemented a straightforward procedure that you can follow:
Step 1: Contact our customer support team within 7 days of receiving your order to initiate the exchange or return process.
Step 2: Provide your order number and explain the reason for the exchange or return.
Step 3: Our customer support team will guide you through the necessary steps for the exchange or return.
Step 4: In the case of exchanges, we will promptly dispatch the new product to you upon receiving the returned item.
Step 5: For returns, once we receive the returned product, a refund will be issued to your original payment method.
Please note that in order to be eligible for an exchange or return, the hair extensions must be unused and in their original packaging. The customer is responsible for covering the shipping costs associated with exchanges and returns, unless the product was received in a damaged or defective condition.
Other products: