Are you tired of wasting money and time searching for vendors, only to receive low-quality hair? If so, this blog post is for you. By providing useful information about hair vendors list, as well as experiences in choosing a reliable supplier, we are confident in helping you start your business. Let's follow along.
What is a hair vendors list?
A hair vendors list is a group of suppliers where you can buy hair extensions in bulk at wholesale prices. It is the number one go-to list of business persons who want to save more by buying hair products at wholesale prices. These lists often provide details about the vendors, including their contact information, location, types of hair products they offer, and sometimes customer reviews or ratings.
Where I can find the hair vendors' list
There are some sources where you can get a hair vendor list, which includes both paid and free options.
The hair vendor list requires payment
In the market, there are many books that provide lists of hair vendors, such as "The Ultimate Hair Vendor List," "Hair Vendor Directory," "Hair Vendor Secrets," "K'mora Hair Vendors List 2023," "Virgin & Raw Hair Vendor List," and more.
This is an important source that provides a list of reliable hair vendors' information. Those books include detailed profiles of each vendor such as contact information, website details, and additional relevant information. The books also feature customer reviews and ratings for each vendor, giving insights into the quality of their products and customer service and pricing details, allowing readers to compare and make informed decisions.
Some of the books offer guidance on selecting reliable hair vendors list, factors to consider, and red flags to watch out for. It also provides industry insights, trends, and resources for individuals interested in starting or running a hair business. This serves as a valuable resource for anyone looking for reliable and high-quality hair suppliers. However, you need to pay a fee of around $100 to get them.
Free hair vendor list
Online directories and marketplaces such as websites like Alibaba, AliExpress, DHgate, and Made-in-China, as well as social media platforms like Facebook and Instagram, offer extensive lists of hair vendors for free. These platforms allow you to search for suppliers, compare prices, and read customer reviews.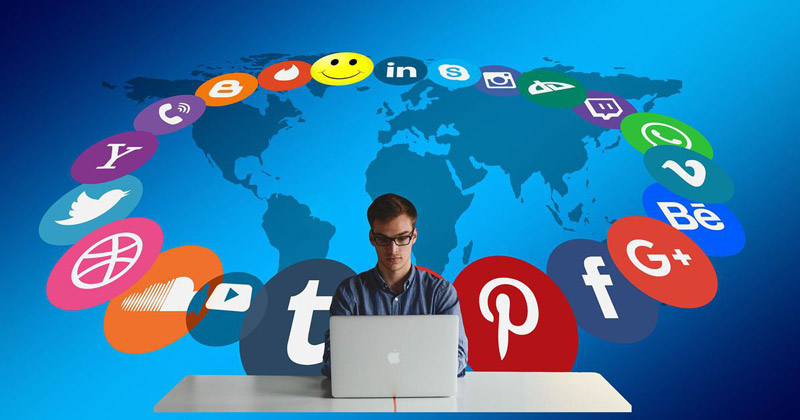 Hair and beauty forums
Online forums dedicated to hair and beauty discussions often have threads or sections where people share their experiences and recommend reputable hair vendors. Websites like Hairlista, Long Hair Care Forum, and Reddit Hair Extensions are popular forums to explore.
Read more
Social media platforms
Instagram, Facebook, and YouTube are platforms where many hair vendors showcase their products. You can search for hashtags like #hairvendors, #hairextensions, or #hairweaves to find vendors' profiles or recommendations from influencers and bloggers.
Local beauty supply stores
Visit local beauty supply stores or salons in your area that specialize in hair extensions or wigs. They often have a list of trusted hair vendors they work with or can provide recommendations based on their own knowledge and experience.
Trade shows and hair exhibitions
Attend trade shows and hair exhibitions in your region, as they are excellent places to connect with hair vendors directly. These events often have numerous vendors showcasing their products, and you can gather information, ask questions, and make direct contacts.
List of reliable hair vendors
If you are looking for a reputable hair vendors list in the market, here are some suggestions for you:
BigG hair
BigG Hair Extensions is a reputable supplier of high-quality hair extensions sourced from Vietnam. The company specializes in manufacturing and distributing hair extensions worldwide. Their main clients are wholesalers, retailers, and hair salons, and they offer direct factory pricing for your business.
Product Offerings: Their product includes two product lines luxury and premium luxury sourced from only one doner from Vietnam healthy women. They offer a range of hair extensions like wet, tap, and flat with a variety of lengths and colors.
Return Policy: They accept returns provided that the product's fault is their own fault. You may return hair extensions to BigG Hair within seven days of delivery, provided that the items are not opened and are unused.
Customer Reviews: Their hair extensions receive high ratings for their exceptional quality and silky texture, all offered at competitive prices. The customer care service is known for being highly dedicated and available round the clock, providing support whenever needed.
Overall, this supplier is considered a good choice for your business if you are seeking high-quality products at factory direct prices.
New Times Hair
New Time Hair is a leading hair extension company that comes from China. They are a wholesale manufacturer and distributor of men's toupees, women's wigs, and hair accessories, catering to both the European and American markets at very affordable prices.
Product Offerings: They have a wide range of products available for both women and men. It includes tape-in, weft, fusion, micro link, halo, clip-in, bulk raw hair, human hair wigs, lace wigs, hair systems, medical wigs, human hair toppers, and so on.
In addition, they offer custom-made orders based on your specific requests, including base size, base design, hair length, hair type, hair density, hair color, hair curl, and knot bleaching. They also assist in launching your own brand and provide wholesale prices, dropshipping services, packaging services, and labels for hair businesses.
Pricing: The prices at The New Time are affordable. It depends on the length and mass of your order.
Return Policy: They allow you to return your order if you are not satisfied for any reason, including cases where the order arrives damaged, you have ordered the wrong size, or the product simply does not meet your expectations, among others. The time limit for requesting a return or exchange is within 30 days from the purchase date.
Customer Feedback: New Times Hair has a rating of 3.71 stars on Sitejabber.com and 4.8 stars on Alibaba. These ratings indicate that the majority of customers are generally satisfied with their purchases.
Zala Hair
Zala Hair is a brand in Sydney Australia. Founded in 2012, this company Extensions has grown to be a leading international hair brand, specializing in luxury hair extensions.
Product Offerings: They offer two main wholesale lines of product, which are tape-in and wefts, with lengths ranging from 12 inches to 24 inches. All of their products are made from European hair and are of 5A-grade quality.
Pricing: Their prices are slightly higher compared to other brands. A 20-inch 5-piece pack costs approximately $600.
Return Policy: If the color, length, or thickness is not quite right, they allow you to return the item for an exchange or receive a 105% store credit (excluding shipping) within 180 days from the original purchase date.
Customer Reviews: A lot of customers express their satisfaction with the wide range of colors and lengths available to choose from. However, the shipping time is quite time-consuming.
Great Lengths
Great Lengths is a company that specializes in supplying and manufacturing hair extensions, and they are widely recognized as the undisputed champion of hair quality in the market. Their extensions are made of remy hair sourced from India and undergo Italy's production process.
Product Offerings: They have a complete range of hair textures available to suit all hair types including straight, soft wave, or deep wave, and available in over 40 shades.
Pricing: Prices for Great Lengths Hair Extensions normally start at $1000 and go up depending on the length and desired volume.
Customer Reviews: Most of their clients comment that their hair extensions are expensive but worth the investment. Each strand of hair is of high quality, with the same length from root to tip.
In conclusion
Starting a business becomes simpler and easier when you have a list of hair suppliers at your fingertips. We hope the above information will be useful in helping you choose a reputable hair vendors list for your business. Don't forget to visit BigG Hair's website for more updates on hair extensions and effective strategies for starting your business