BigG Hair is making an effort to focus on creating an ecosystem to support our customers in all aspects of the business. It includes the beginning of the process of preparing resources for business operations, supporting operations, and sales. This new orientation of ours is in order to live up to the higher expectations of our new-age customers. By providing our customers with useful value, we hope to strengthen our bonds with them and foster a sense of community business.
Provide knowledge about the hair extensions field
BigG Hair is committed to offering our clients not only high-quality hair extensions but also in-depth industry expertise. With over ten years of expertise in the hair extensions industry, we recognize that the world of hair extensions may be complex and overwhelming, especially for those who are just getting started. As a result, we make an effort to offer our consumers the information they need to start their business. Our expert staff is well-versed in hair extensions, procedures, and industry innovations. By contacting us or visiting our website, you will receive useful insights and feel confident enough to launch your own business successfully.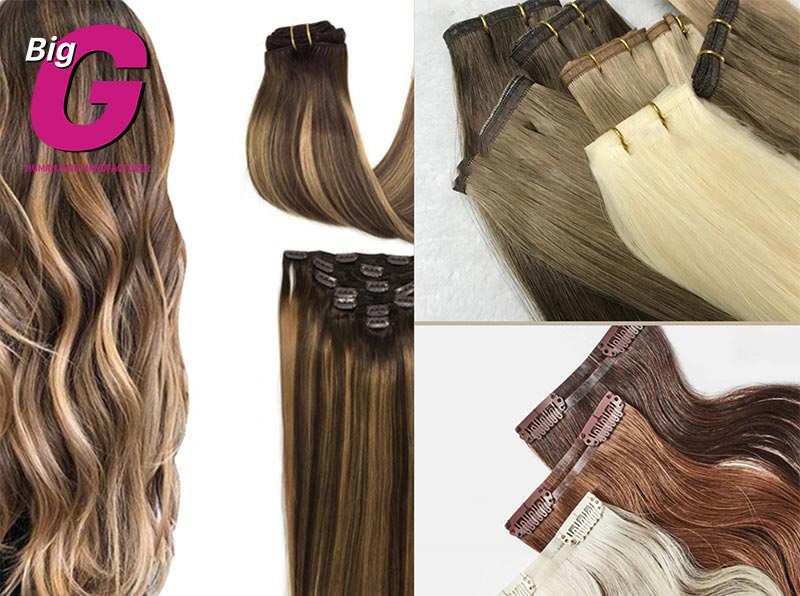 Support online business
We go above and beyond to assist our consumers with their online businesses. By cooperating with us, you will receive support in building websites, such as setting up online stores, product integration, payment systems, and design customization. This support helps in building brand image, increasing brand awareness, and better accessing the customer. Moreover, with many years of expertise in the running of e-commerce exchanges, we will be delighted to share our invaluable knowledge with you. We believe that by assisting our clients in thriving in their online hair extensions business, we contribute to your overall success.
Meet all OEM and ODM requirements of clients
Besides preparing to establish the business to ensure smooth operations, it is crucial to create products that reflect the unique identity of the business. If you are searching for a company that can fulfill all your product requirements, we are the best solution. BigG Hair provides OEM (Original Equipment Manufacturer) and ODM (Original Design Manufacturer) services, which can also help you save money and resources for operations.
OEM and ODM services are part of the business support program for our customers. We understand that every customer may have distinct requirements and specifications for their hair extension products in order to establish their own brand identity and stand out in the market. Whether it involves customized packaging or specific product variations, we strive to accommodate these needs. Our experienced team works closely with you to comprehend your vision and requirements, ensuring that we deliver customized solutions that meet your expectations.
Support packaging and product packaging labels
BigG Hair Extensions is committed to supporting our customers in every aspect of their business, including packaging and product packaging labels. Whether it's designing unique packaging materials, selecting the right colors and finishes, or creating product packaging labels that reflect the brand's identity, we work closely with our customers to bring their vision to life. We believe that attention to detail in packaging is vital for enhancing our customers' brand image and driving customer satisfaction.
Provide hair extensions accessories
We provide comprehensive solutions for our customers by offering a wide range of auxiliary products specifically designed for hair extensions. From high-quality tape for hair extensions to efficient removers for hair extensions removal, we provide all the necessary tools and accessories required for your business. Our commitment to providing these auxiliary products showcases our dedication to customer satisfaction and our aim to provide a one-stop solution for all their hair extension needs.
In a highly competitive business like selling hair extensions, it is evident that finding a supplier that can accommodate and support you in every aspect of your business is a priority. The assistance and support of others who have gone before you can help you save a lot of money and get your business up and running quickly. With the technology and resources at our disposal, we are confident in our ability to be your dependable and high-quality partner on the journey to conquer the field of hair extensions.
See more post
Follow Us